Bio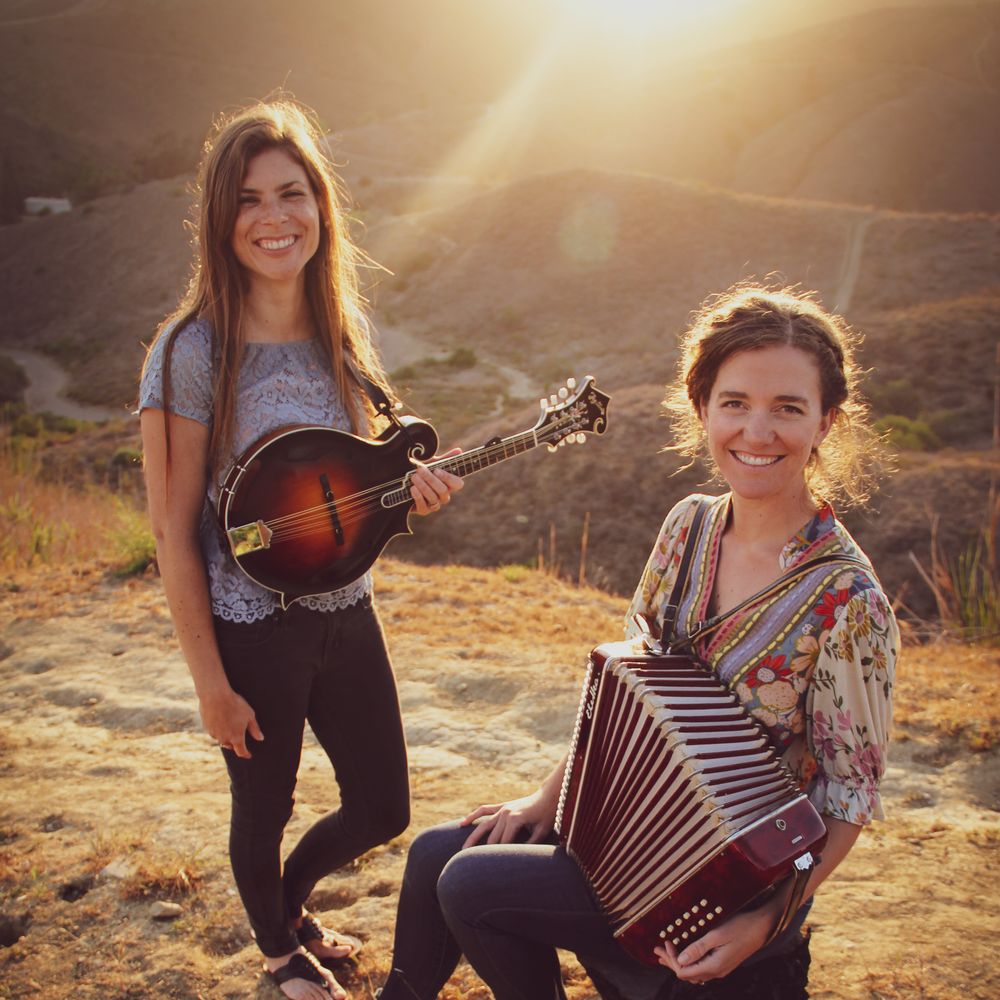 SAM 'N ASH
Accordionist Samantha Harvey and mandolinist Ashley Hoyer bring new life to their traditional folk instruments. The duo met in Ventura, California, where they formed their distinct style performing at festivals, concerts, and pubs. An accessible and sought-after blend of genres, their music has been featured on the wildly popular podcast "Welcome to Night Vale."
Their first full-length album Echo Summit explores the outer reaches of the duo's sonic possibilities. Although they may bring classic melodies to the table, their treatment of them is anything but traditional. Where this duo really shines is in its original writing. Both Sam and Ash come from backgrounds of time-honored folk styles; however, their original work is an amalgamation of their influences as 21st century folk musicians.
Samantha Harvey is a prominent traditional music and dance performer. She has performed throughout the world with groups such as Téada, Ireland The Show, Irish Christmas in America, and Celtic Journey. Her performance work has involved concerts, festivals and teaching in Japan, Taiwan, Malaysia, Europe and the United States. Samantha was privileged to perform in RTÉ's Centenary 2016, broadcast live on television from the Bord Gáis Energy Theatre in Dublin.
Ashley Hoyer is a southern California-based composer and multi-instrumentalist. She tours with The Syncopaths (a folk-dance band), Long Story Short (a string trio that perform her original works), and Fire, Grace & Ash (a classical/folk trio of violin, guitar, and mandolin). Most recently, Ashley has been spending her time writing chamber and orchestral pieces, expanding her compositional palette of tools and colors.